Monkeypox is a disease caused by the monkeypox virus. It's a viral zoonotic infection, meaning it can spread from animals to humans and from person to person. On July 23, 2022, the World Health Organization declared the monkeypox outbreak a global emergency and issued the highest level of alert. As of August 3, 26,208 cases of monkeypox have been reported in 87 countries or regions around the world, posing great challenges to human health and social stability.
In the face of the sudden outbreak of monkeypox around the world, Innovita has independently developed Monkeypox Virus Ag Test (Colloidal Gold) and Monkeypox Virus Nucleic Acid Test Kit (Fluorescence PCR), and has obtained EU CE certification. Both of these kits can be sold in the European Union and countries or regions that recognize the EU CE certification, providing a test basis for the prevention, control, diagnosis and treatment of monkeypox virus infection.
Innovita Monkeypox Virus Nucleic Acid Test Kit has the characteristics of good specificity and simple operation. In addition, the kits are prepared in the form of lyophilized technology, which can be transported at normal temperature and can be quickly applied on multiple platforms such as ABI7500, ABI Q5, Roche LightCycler480, Bio-Rad CFX96, etc.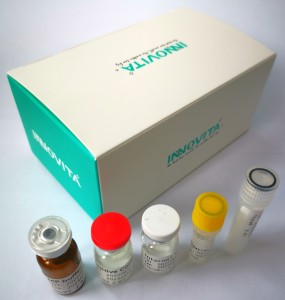 Monkeypox Virus Ag Test (Colloidal Gold) has the characteristics of simple operation, no additional equipment required, non-invasive sampling, and results obtained in 15 minutes. It can be transported and stored at normal temperature, and is suitable for large-scale general screening.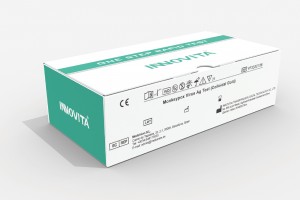 At present, Innovita has received orders and consultations from many countries, mainly for testing and emergency reserves. At the same time, the company is advancing the registration and evaluation of the kit in many other countries or regions.
Innovita was founded in 2006. As a high-tech biopharmaceutical enterprise focusing on the R&D, production and sales of POCT products, Innovita has played an important role in the prevention and control of emerging infectious diseases. In the early days of the COVID-19 outbreak, Innovita was one of the earliest companies in China to engage in the R&D, production and sales of COVID-19 test products, and one of the first companies to obtain the NMPA and FDA EUA certificates for 2019-nCoV Ab Test in 2020. Innovita products have been exported to over 60 countries around the world, and contributing to global public safety and disease prevention and control.
---
Post time: Aug-12-2022